School Uniforms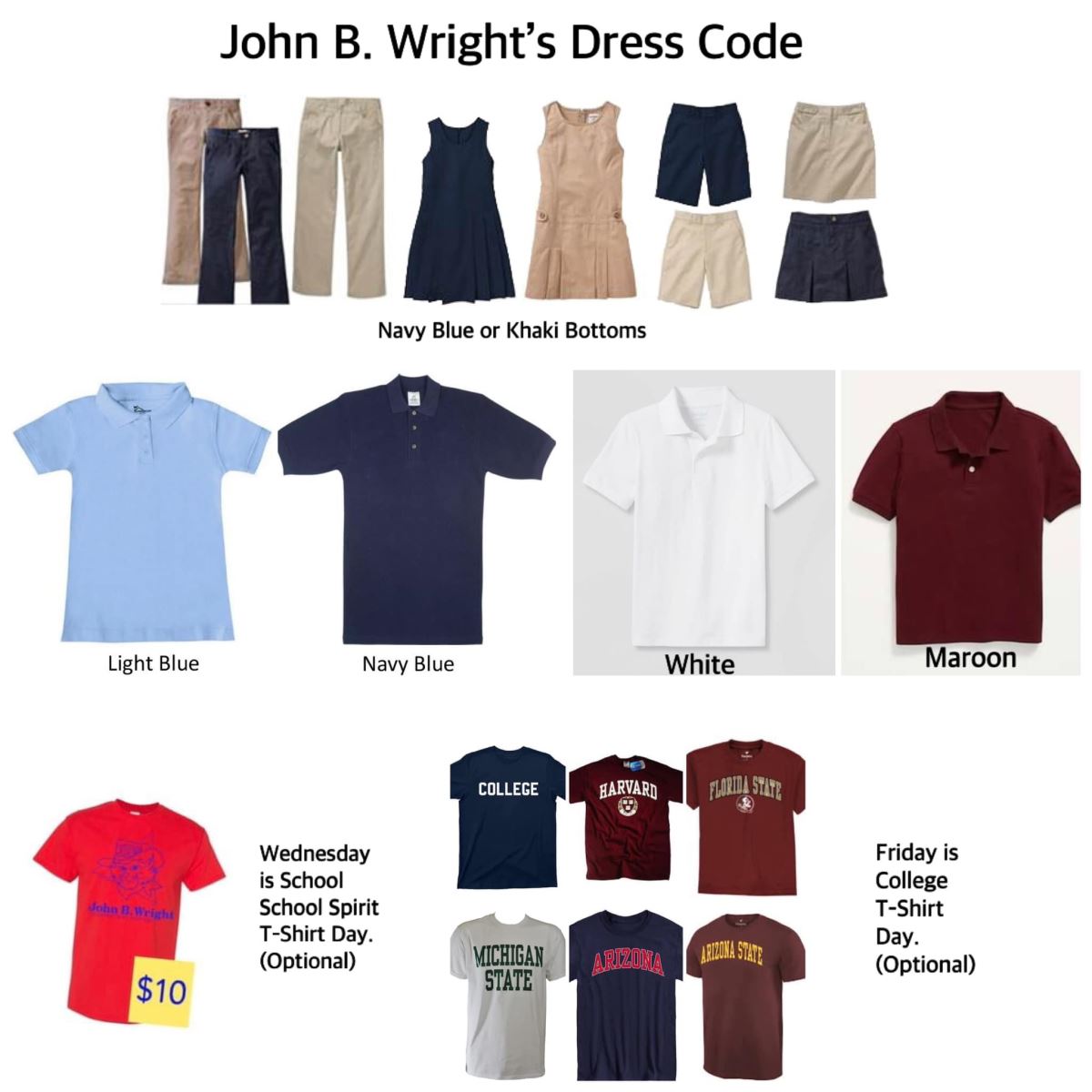 At Wright, students dress for success.
This is an important aspect of our school to ensure when students come to school the focus is on their academic achievement.
TOPS: White, navy blue, light blue, or maroon Polo shirts with three buttons or collared shirts with sleeves and buttons for boys and girls.
WRIGHT T-SHIRTS: Wright STEM, AVID, or other program T-SHIRTS may be wrong on Fridays.
BOTTOMS: Navy blue or khaki pants and shorts for boys are Docker uniform type to be worn with a belt (no basketball or gym shorts/pants). Navy blue or khaki pants, shorts, skorts, jumpers, capris for girls are Docker or uniform type (no basketball shorts or warm up suits). Shorts and skirts muse be 3 inches below the hands when standing. During the winter, leggings and tights can be worn.
SHOES: Closed toed shoes with socks such as tennis shoes or flat heeled leather shoes must be worn by boys and girls.
HATS/HEAD WEAR: Exceptions will be made for students who must wear certain attire for cultural or religious purposes.
WINTER CLOTHING: Jacket, sweater, sweat shirts, rain coats, etc. are to be selected by the parents (preferably the school colors, but it is not mandatory).
Families who suffer hardship will be eligible to may volunteer at the school to receive uniform vouchers, and additional support from the TUSD Clothing Bank. For more information,please contact the front office.

S

chooL Spirit T-Shirt are available in the School office for $10 dollars.
We appreciate all parents and students following our dress code guidelines.