Welcome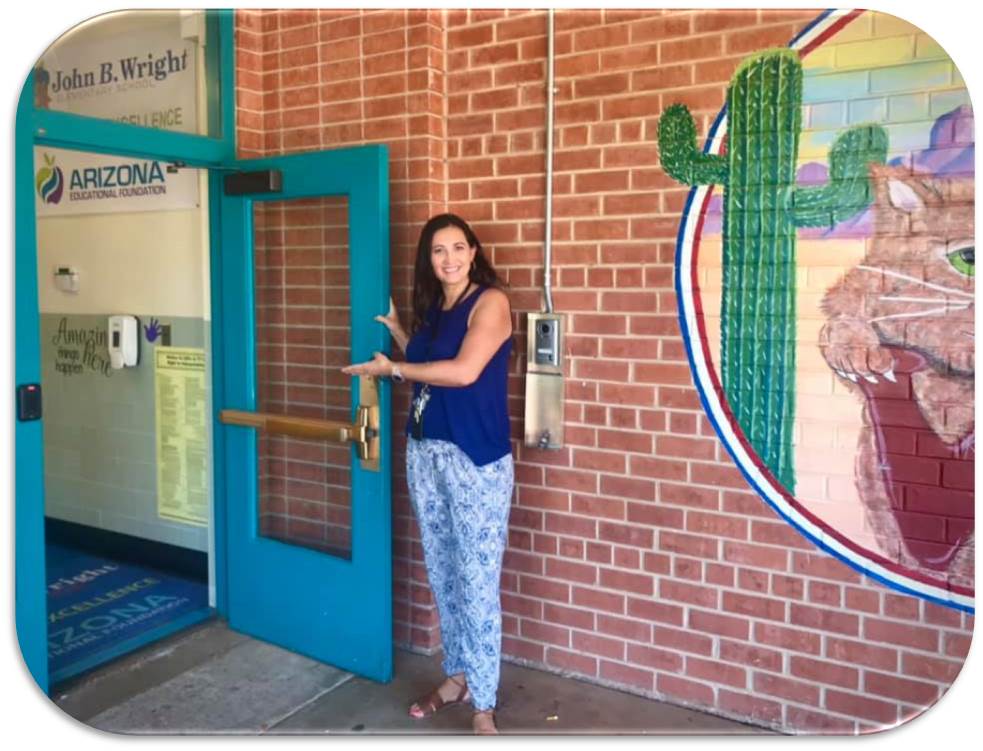 July 14, 2022

Dear John B. Wright parents and guardians,
I hope you and your loved ones had a wonderful and safe summer. I am excited to welcome you to the 2022-2023 school year! I look forward to seeing our returning families and greeting new ones.
As you and your family prepare for the start of the new school year, I would like to inform you of the following:
Registration
ALL students must be registered at the start of every school year. If you have not registered you child, please do so by visiting parent.tusd1.org. You may also stop by our office from 7:30 a.m.- 1:30 p.m. until July 25th. After July 25th, our office will return to regular office hours from 7:30 a.m.-3:30 p.m.
Teacher Meet & Greet – Wednesday 8/3, 2:00-3:00 p.m.
This event will allow an opportunity for you and your child to meet the teacher and get familiar with his/her classroom.
First Day of School – Thursday 8/4
Our first day of school is Thursday, 8/4. The first bell rings at 8:15 a.m. Our students (in Kinder-5th grade) will meet their teacher outside by the playground. Students will be escorted to their classroom by the teacher. In order to help with our morning procedures and 1st day of school jitters, we will respectfully ask that you do not enter the classrooms during the first week of school.
Breakfast & Lunch
All students can receive free breakfast and lunch. Breakfast is served from 7:45-8:15 a.m.
School Supplies
Our school provides the most essential school supplies to our students. Our teachers may provide you with a list of suggested school supplies or supplies that may be welcomed as donations for your child's classroom.
Uniforms
Wright's dress code consists of kh

aki or navy-blue bottoms with navy blue, white, maroon or light blue collared tops with sleeves. For safety reasons, closed-toe shoes are also part of our dress code. If a student does not come to school in uniform, we will call home. Donations of outgrown uniforms are always welcome.
PBIS & Trust Cards
Positive Behavior Interventions & Support (PBIS) is a system that provides positive feedback when students demonstrate our expected behaviors: Be Respectful, Be Responsible, Be Safe, Be Kind. In addition to positive feedback and celebrations, Wright fosters a Trust Card system. When students earn Trust Cards, they are allowed independent opportunities/choices and help them take pride in their choices throughout the day. Although Trust Cards may be lost and requested by one of our staff members due to poor choices, students are able to earn their Trust Card back at any time.
Attendance
Attendance is very important in the academic growth of our students. Every minute in the classroom counts. As you plan and implement back-to-school routines, please discuss with your children the importance of getting to school ON TIME and identify morning routines that will help them arrive to school before the bell rings at 8:20 am. We are an A+ School of Excellence and you are an A+ parent, please bring your kids to school on time. Please schedule doctor appointments after 2:40 as much as possible.
Dismissal
Students will be dismissed at 2:40 p.m. (at 1:40 p.m. every Wednesday). Kindergarten will dismiss starting at 2:30 pm. (1:30 on Wednesday). We thank you in advance for your patience during the first 2 weeks of school. Parent pick-up is usually slower at the start of year as students, staff, and parents get familiar with dismissal procedures.
During dismissal, please remember the following:
Only students that walk home will be released through the YELLOW GATE located on the west side of our campus.

Students that are picked up by vehicle will be escorted to the gates on the east side of campus (RED GATE for Kinder-2nd grade and BLUE GATE for 3rd-5th)

Students that have a younger sibling, will be allowed to also be released through the RED GATE.

Please remember to follow traffic rules on Catalina Ave. Do NOT park on opposite direction of the curb, make U-Turns, or park on the corner of the street.

Do NOT park in front of our neighbors' driveways or garbage cans.
Communication
Our school commits to keeping you informed of updates and important events. We will communicate through automated phone messages (Parent Link), monthly newsletters, school website, Class Dojo, and our Facebook Page. Please remember to update your phone numbers throughout the year.
We are a team and together we can prepare our students for their future. Go Wildcats!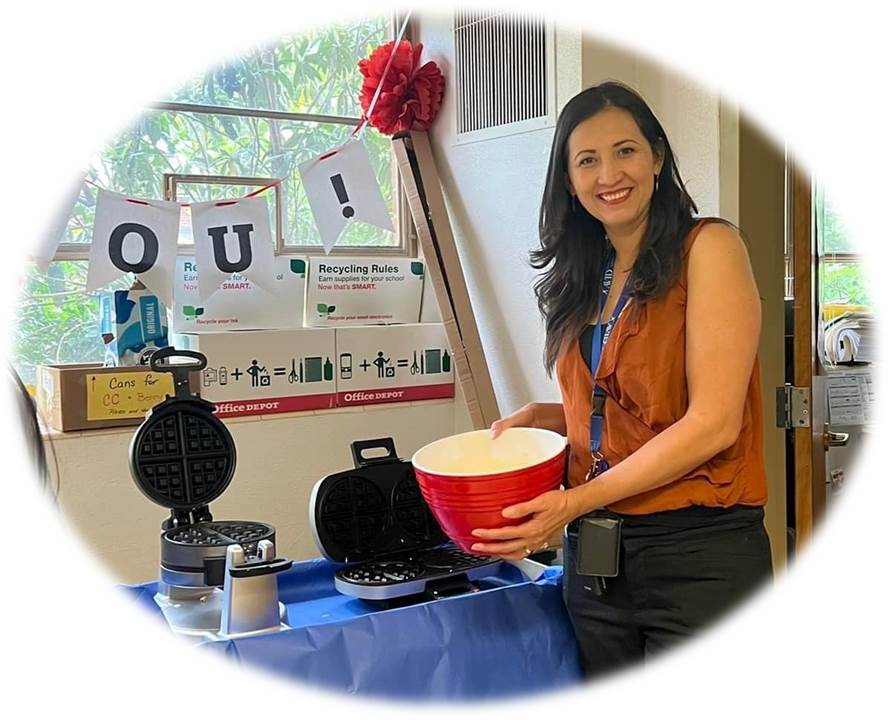 Sincerely,
Principal
Contact Mrs.Encinas by Email